Kevin's mission and vision in life are to help others to discover their hidden talents and develop their maximum potential, hence giving rise to his tagline on his profile at various social media platforms – Creating Awareness to Discover Talent, and Drawing Aspiration to Develop Potential!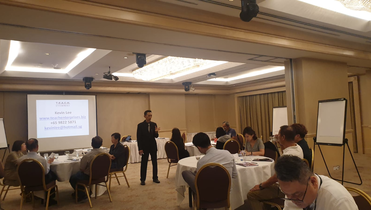 Kevin's qualifications include: 1. Diploma in Teaching of English to Speakers of Other Languages (TESOL); 2. Certificate in Teaching English to Young Learners and Teenagers (CTEYLT); 3. Advanced Certificate in Training and Assessment - Facilitated Learning (ACTA); 4. Post-Graduate Diploma in Secondary Education (PGDE); 5. Bachelor of Arts in Psychology (BA. Psych); and 6. Ongoing Attainment of Certificates and Statements of Achievements and Completions (COAs/COCs & SOAs/SOCs).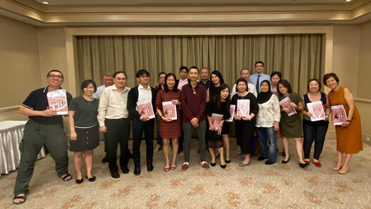 His past achievements include: 1. Serving in both public and private educational and training industries since 2003; 2. A 2019 tuition student achieving improved English grades (B3 to A2) within 3-5 months; 3. Past students achieving top National Examination results; 4. Past students pursuing University Studies both locally and overseas; 5. Past students securing full-time employment in both public (Ministry of Education) and private (Hospitality) sectors; 6. Facilitating for the Service Excellence Awards workshops involving 9000+ participants over a period of 3 years; 7. Self-publishing 9 non-fiction eBooks thus far, since 2016; 8. Creating a 6-month fitness program for 8 teachers and 40 students to embark on a climbing expedition to Mount Kinabalu in East Malaysia (Result: Achieved 100% success rate at reaching Summit Camp); and 9. Playing a  vital role in helping Christ Church Secondary to become the first school in Singapore to achieve OSHAS 18000 (Occupational Safety and Health Administration Standard) Certification for its Outdoor Adventure Programs between 2005-2006.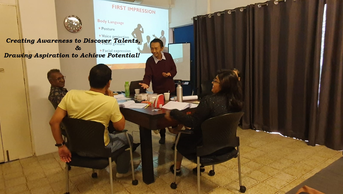 Kevin believes strongly in life-long learning and even after graduating from university with a Degree in Psychology, he continued to pursue a Post-graduate Diploma in Education (Secondary). Along the way he picked up other certifications such as an Advanced Certificate in Training and Assessment (Facilitated Learning), a Certificate in Teaching Young Learners and Teenagers, a Diploma in Teaching English to Speakers of Other Languages, and more recently a Certificate of Achievement in Train the Trainer as well as a Statement of Achievement in Identify New Sales and Marketing Opportunities. While studying for his undergraduate degree, Kevin also attended workshops to be equipped with Conflict Resolution and Suicide Intervention Skills in order to assist him with handling local and overseas students from 30+ countries while he was working part-time as a student staff in the hostel campus he was staying in then.